It has been a long time since I posted to this blog.  During the three weeks that have flown by, I've been working on painting or sketching nearly every day.  And the weather has gone from bad to worse and back to so-so once again.  The pond froze solid, and the wild ducks disappeared, finally returning once the ice began to melt away to open water once more.
My dog and I braved the wintery weather almost every day, and I either painted under my umbrella, or from the front seat of my car.  I have no finished paintings to show for the effort, but lots of value and color sketches.
I am working like crazy to gather information for sustained work, paintings of the ponds that are at the heart of the Oakridge Industrial Park -- the wide open spaces that are to become pavement at a huge truck stop (if rumors are correct.)  And the mountain that is a backdrop to so much natural beauty is in danger of being leveled by strip mining.
That is a huge motivator for this painter.  I have walked these spaces daily, sometimes twice daily, under all sorts of conditions, and the walks are never on auto pilot.  This is a marvelous place for walkers, bird watchers and painters.  I will be devastated when it is no longer accessible to me or to the wildlife that loves it as much as I do.
Today I added color to a value sketch made a few days ago.
In the video (its Sunday the 22nd, not the 21st) you can see my new field palette -- just love it because it has enough wells, as well as a mixing area AND it folds over and closes to seal the whole thing when painting session is over!!!
Here is a still photo of the completed color sketch.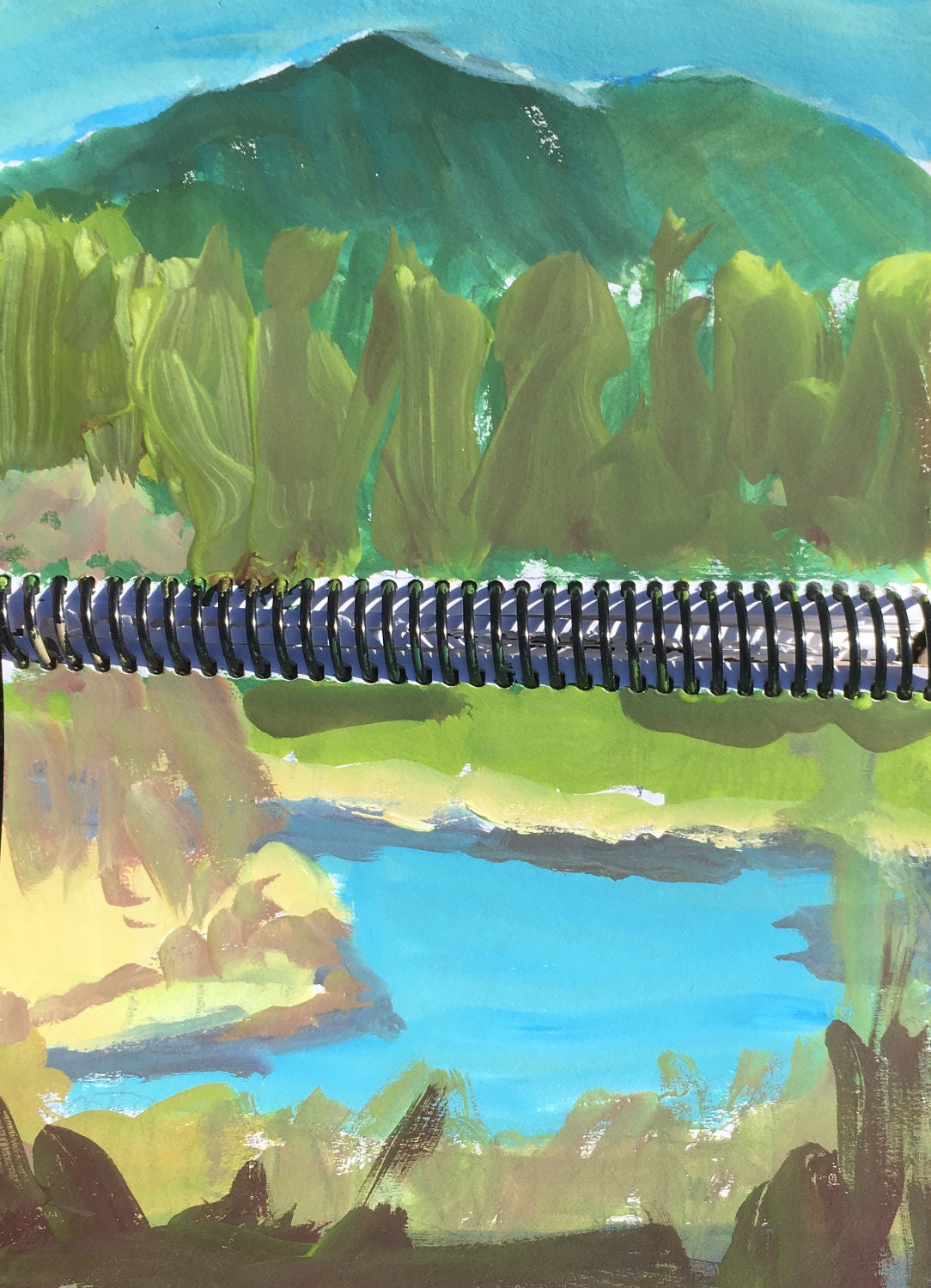 I love working like this, and as a result, have more plein air painting sessions back to back than at any other time of my life.  It is so healthy for body and soul to be outside -- and to be so intensely aware of the natural beauty that surrounds me.  I am so grateful to be living in this place at this time in my life!