December 18, 2016 is a gorgeous, brilliant winter day.  It began with a walk to please my border collie, Quiller.  It was still very very cold, the puddles on the ground were frozen hard, and brought a new dimension to the landscape, like pieces of the sky embedded in the winter ground.  I am planning to make several paintings centered around this theme:  the effect that standing or frozen water has on the landscape.  
It was so inspiring, that after lunch at home I came back for a plein air session.  The position of the sun was more overhead, so the compositions I'd observed in my photos from the morning were gone.  In their place was something else, pictured here.  I was interrupted, so the piece is not yet complete.  Even if I can't go back tomorrow, there was a special quality that I could see germinating in this little painting.  I won't spoil it by refining it in the studio, so either I'll go back if and when conditions tomorrow are close to those of today, or it will remain unfinished, but perhaps will inform another painting on another day!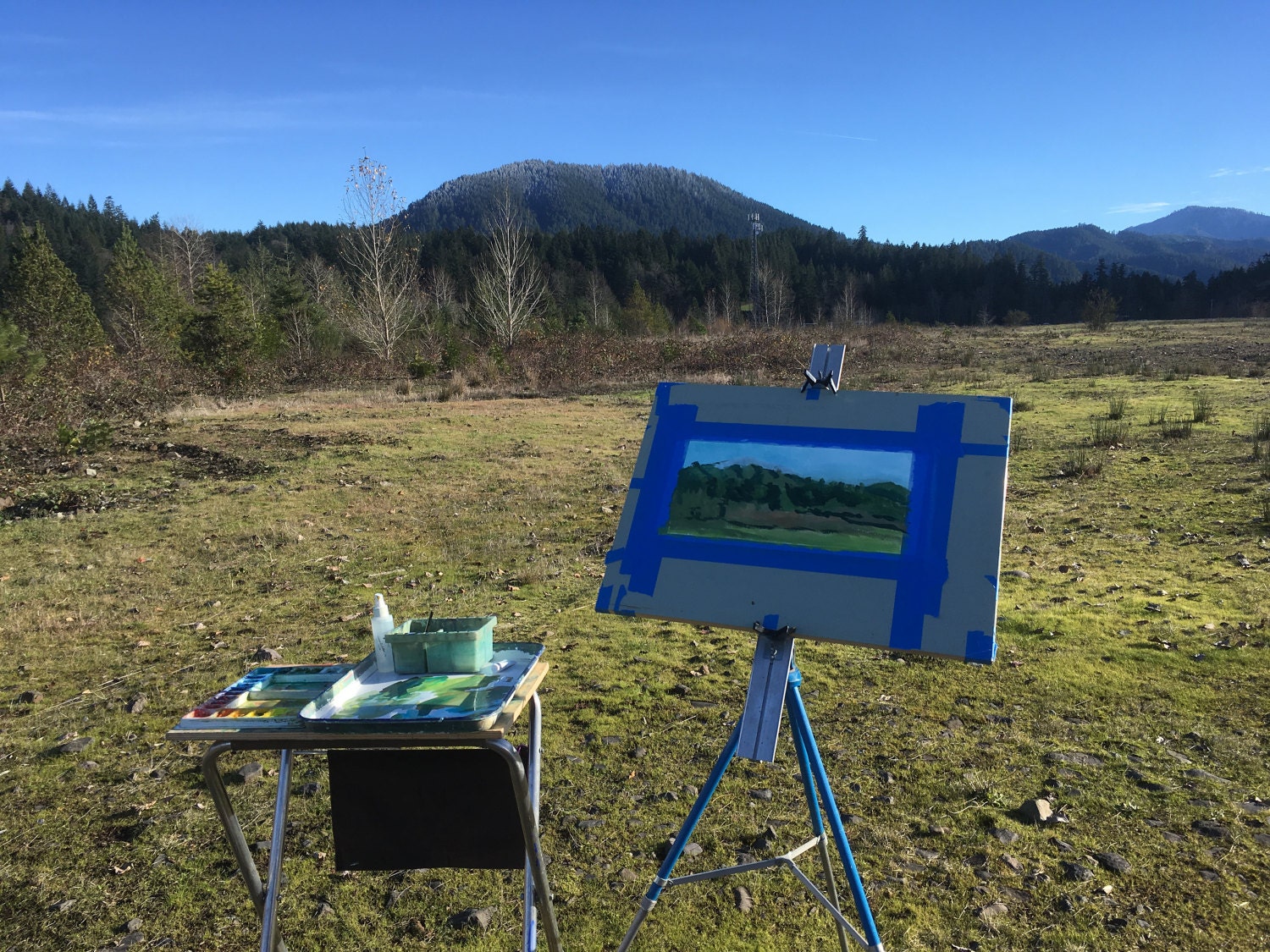 This is the unfinished painting under house lights.  I improved on the shapes of the mountain during the last few minutes of my plein air session.  I'm ready to go  again tomorrow weather permitting!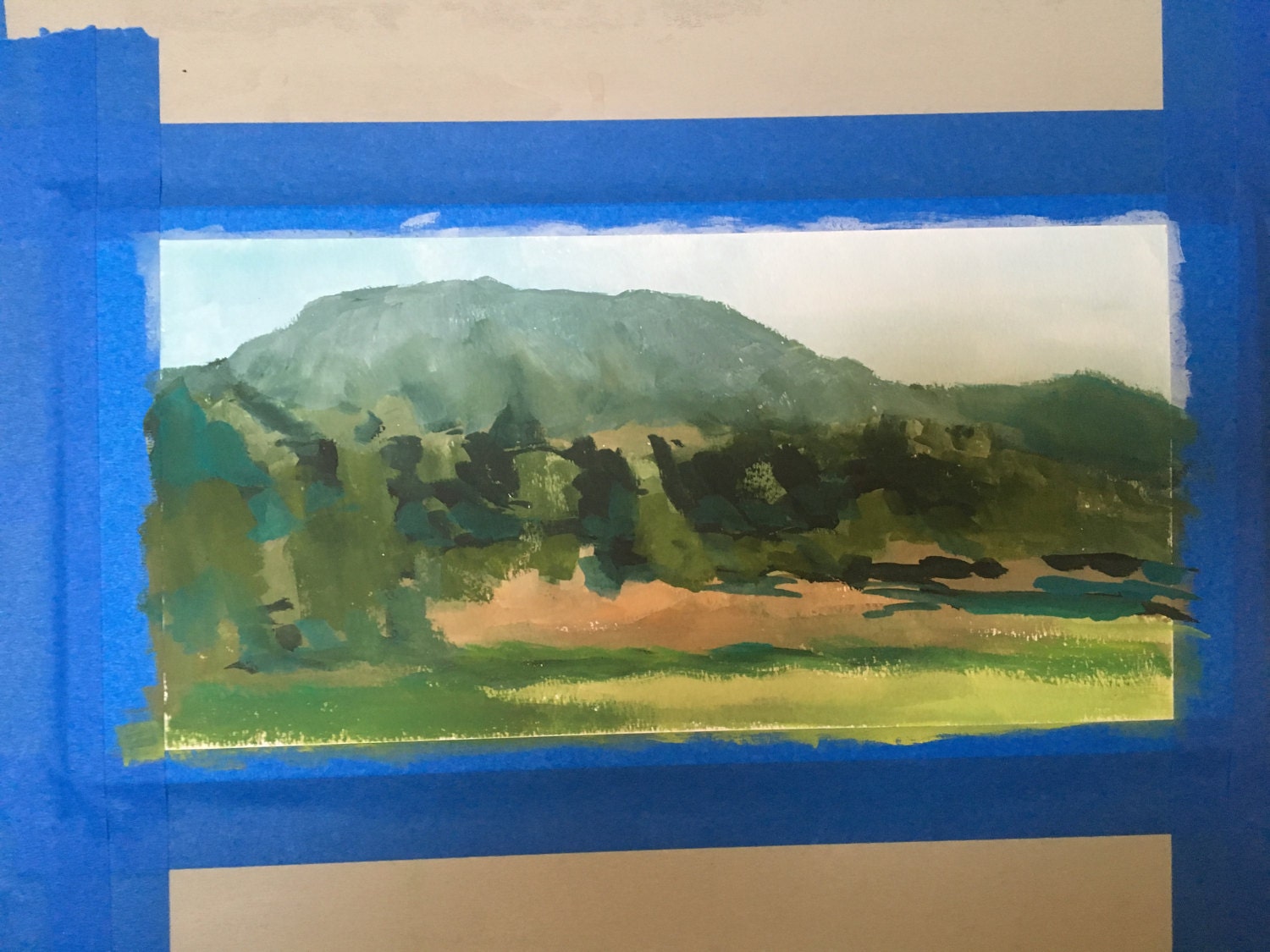 What a lovely way to spend an hour.....
UPDATE:  Tomorrow it will pour rain.  I took a chance and worked in the studio on this painting, for no other reason than I need the practice for cases like these where I get interrupted by weather, inquiring eyes, etc.  It is not as washed out as the photo shows, but I did develop it further.  Looking at it now, it might need brightening in the foreground again....will bring fresh eyes to it tomorrow. Another day, tomorrow :-)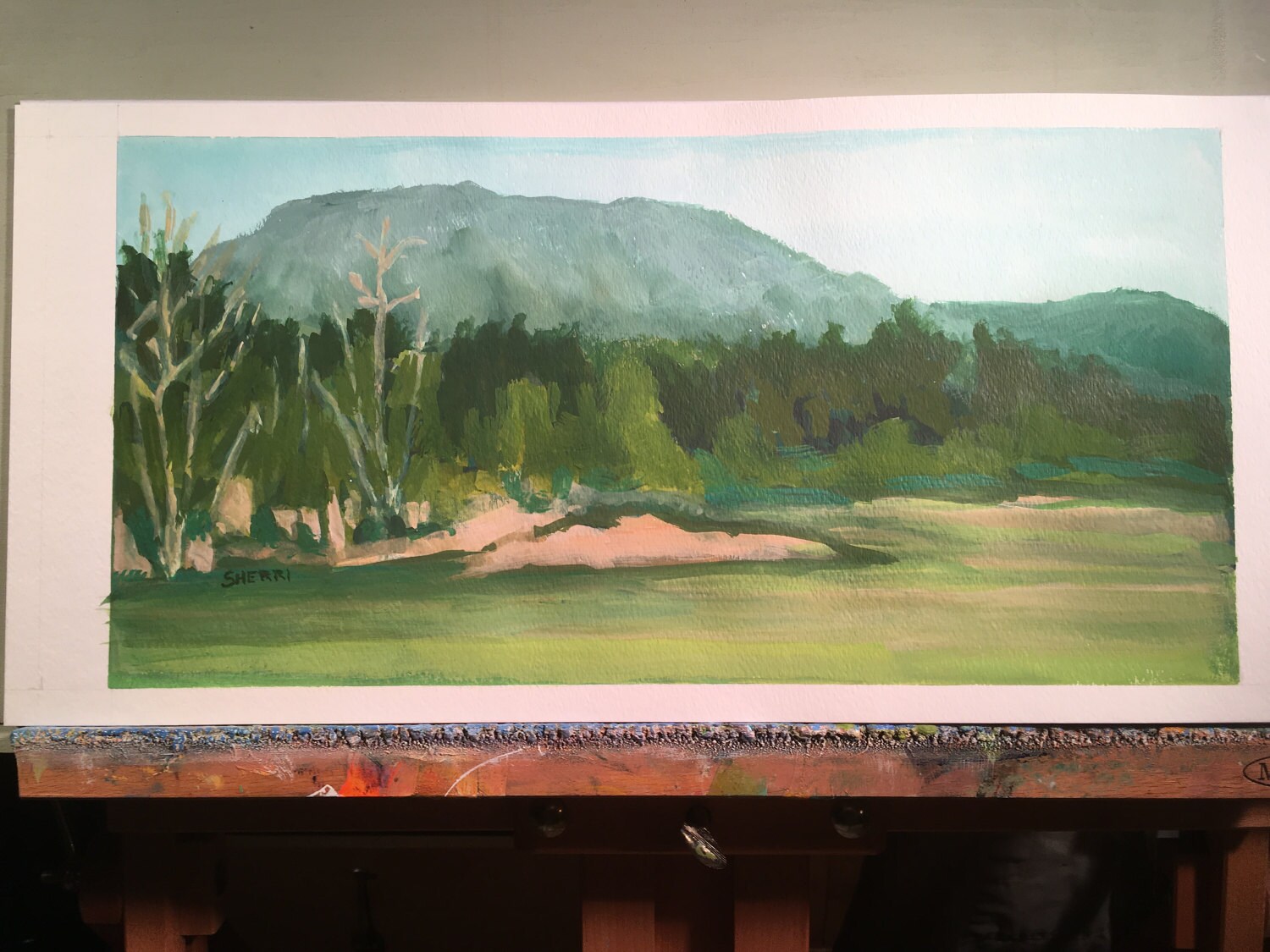 Good night all.