This town of Oakridge and its surrounding environment are among the most beautiful of places in the state of Oregon.  Surrounded by national forests, mountains and pristine rivers, we are a destination for mountain bike riders, hikers, fishermen/women and hunters.  Oh, and visual artists like me!
Even the most mundane of chores bring moments of sublime peace and beauty.  Like today, when I drove up the winding hill to the recycle center, I was surrounded by snow covered treetops and a beautiful sky.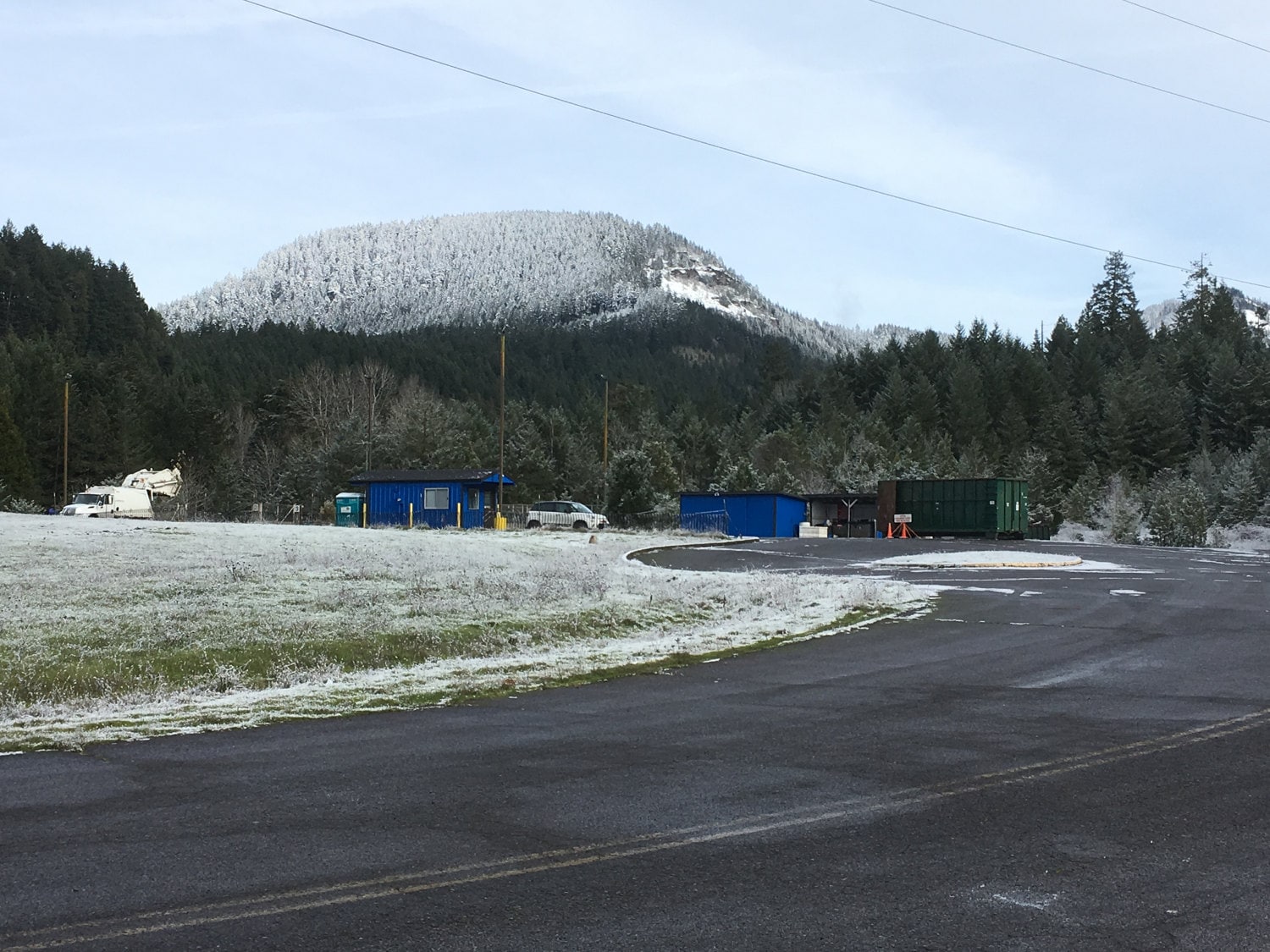 On the way back home I stopped at the bridge over Salt Creek, at its confluence with the Middle Fork, Willamette River.  The water rushed over the snow covered trunks of the trees fallen into the stream, framed by the mountain in the background.  I made this video and plan to return to make a plein-car painting tomorrow or Friday.
This is heaven on earth for a landscape painter!