I'For the last few days I've been gathering plein air gear, paring it down even more than it has been, going for light weight and maximum portability.  It's all centering around a set of half pan paints made by Yarka. I've had this set for years, and some of the pans are nearly empty, but enough remained to give them a test drive today, during a break in the rain.
May is the beginning of my painting season.  I'm going for lots of small paintings, completed on location, using watercolors and gouache with some pencil and pastel mixed in where it works best.  
The places I'll visit during May include:  East Davis Lake Campground, Deschutes River, Summer Lake and Paisley Oregon, Odell and Crescent Lakes. Its an ambitious schedule, with three full days in the field, and four days a week reserved for my job, ukulele performances, and marketing work.  Whew! It makes me tired to think of it, so its going to be one step at a time and forget about the longer term.
Its a good start today, this test drive, Friday the 5th I'm off to Odell Lake for the day.  More to come!!!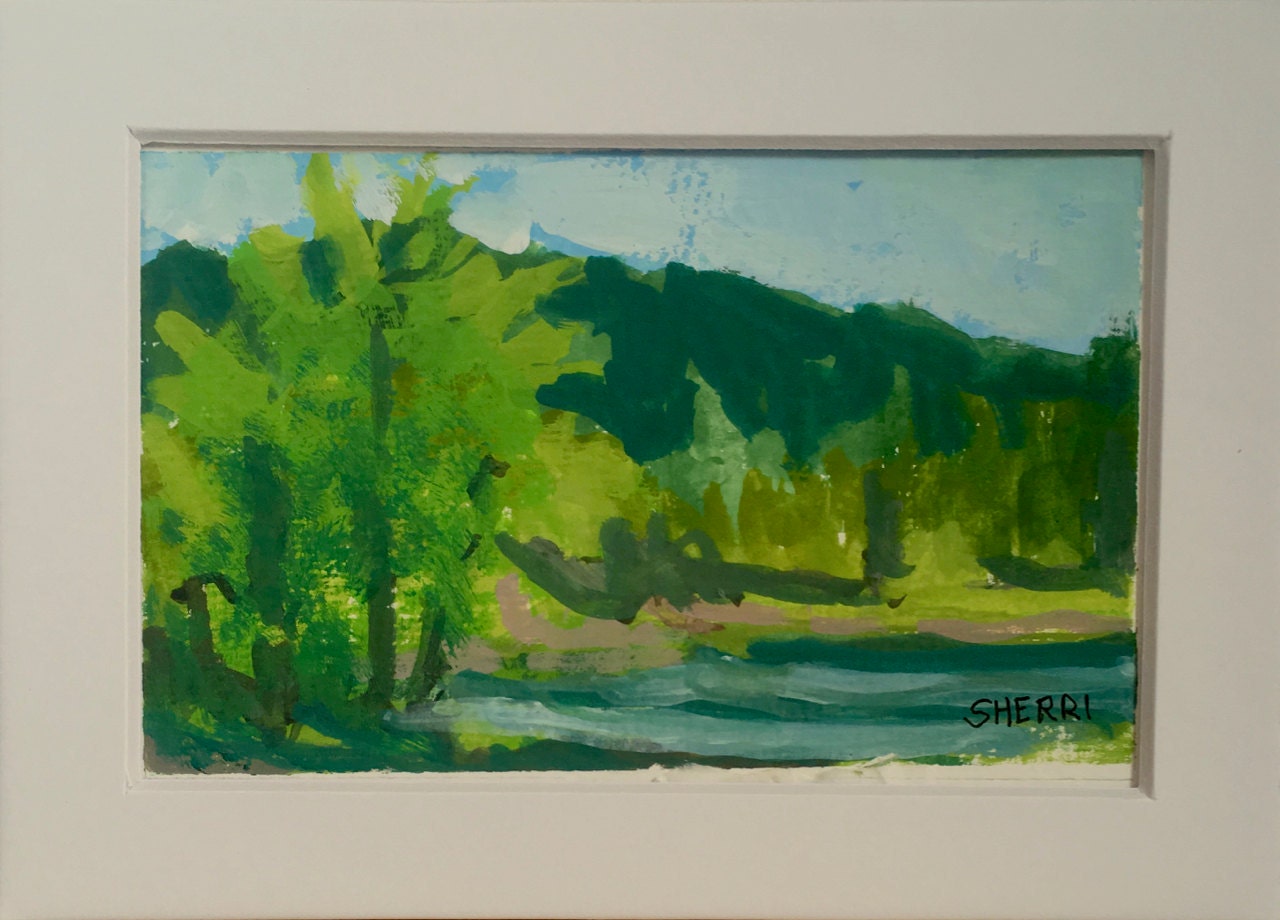 Spring Comes to the Oakridge Industrial Park Ponds