On Saturday October 6 I encountered a mentally ill man during my walk. Lucky for me I was not yet painting. He was walking on the ridge above me and my dog. I heard yelling, it was him, and he was headed straight for me, sliding down the hillside to cut me off from my car. I turned and ran and he yelled louder and more obscenities. Blackberry vines saved me. He was slowed down by them even in his agitated state he avoided them, and that bought me enough time to make it to my car, quickly load the dog (thank goodness the dog is obedient!) and dive into the drivers seat. My had was shaking so hard I had to stop and just get centered for about 2 seconds. Then the key slid into the ignition and I was safe, driving away from a furious and seemingly crazy person. My lungs were burning, my whole body quivering, but I was safe. 
Having spent way too much time sidelined by a variety of fears, I was determined not to let this spoil my plein air painting rally. So the very next day I found a couple of new places to walk, but ultimately came back to the OIP, where I have been sketching and painting in a series. I picked a spot where I could paint right up next to my car, and actually made a sketch that I really like, that has potential to be a larger work.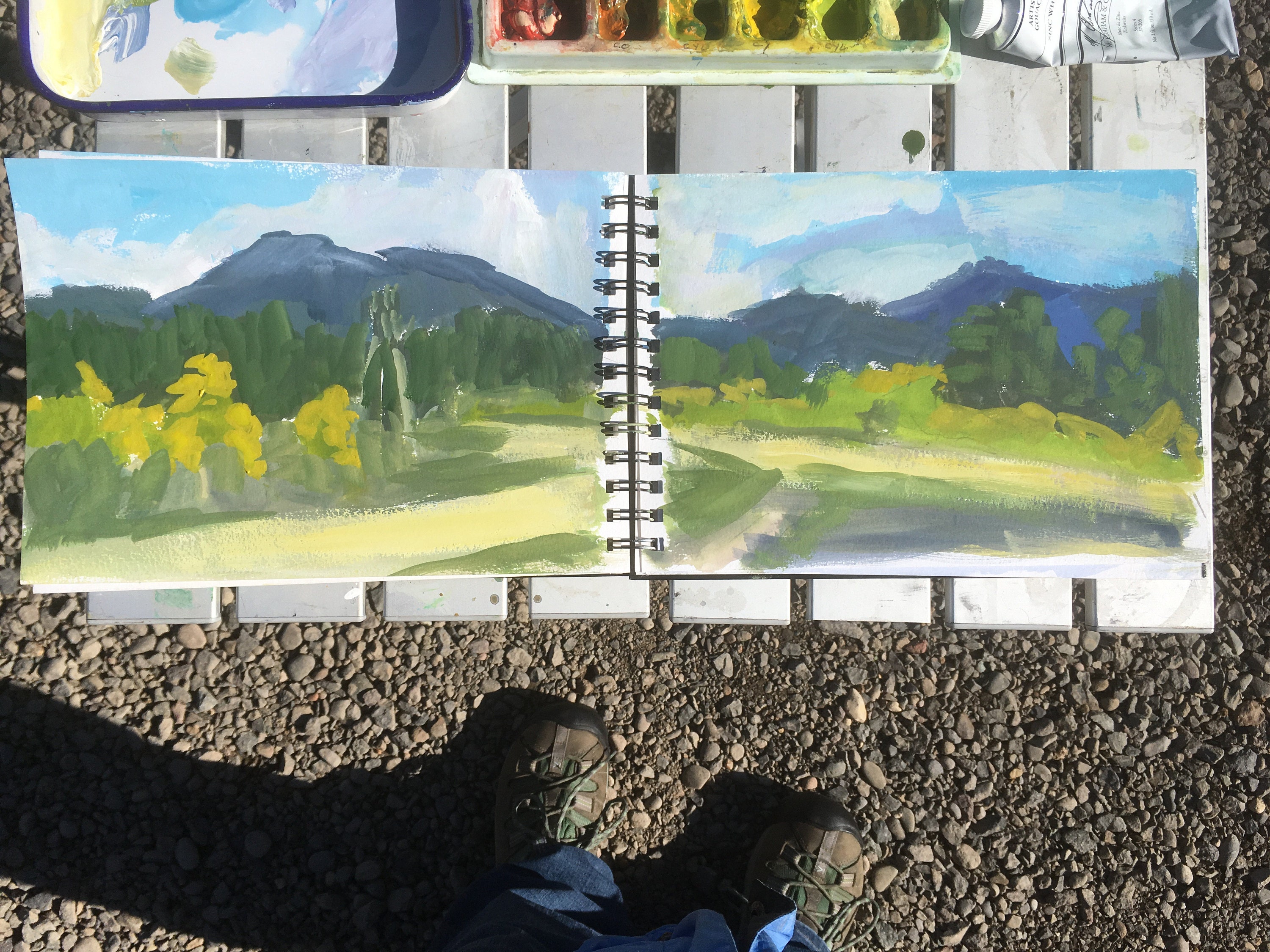 The sketch is made with gouache paints, the beautiful day by Nature. More about this particular view on a later day, when I hope to have used the sketch and the video to create a larger piece. The sketch is about 7 inches by 19 inches, taking up two sketch book pages. The video is embedded below. I am so lucky to be able to paint in this beautiful place!